Forming & Cutting

 FM-30 series

Cutting steel and stainless 75mm x 75mm Thickness 6mm Since all the molds are incorporated in the FM-30, there is no need to replace the dies.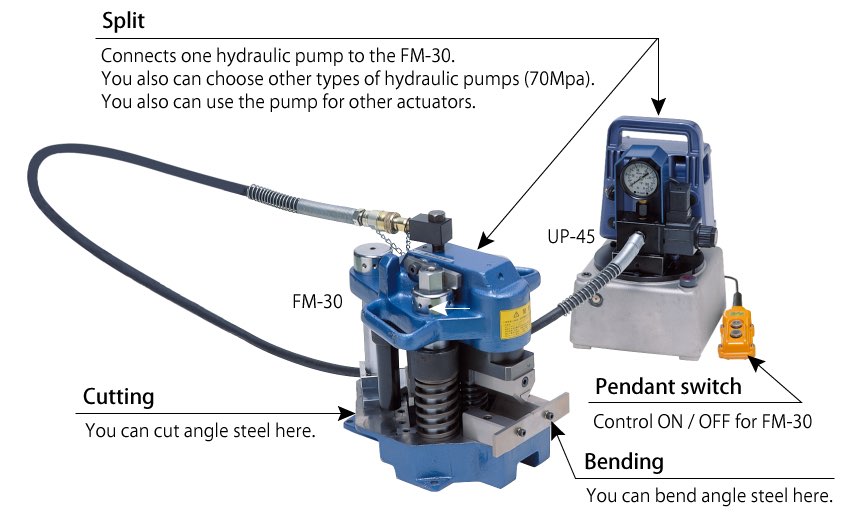 Model
Machining ability (mm)
Single Acting Ram
Stroke (mm)
Dimension (mm)
Weight (kg)
Bending
V notching
FM-30
SS400 SUS304 Angle Steel 75 x 75x 6
170kN
230kN
35
316 (L) x 220 (W) x 295 (H)
50
5 tyeps of forming without changing mold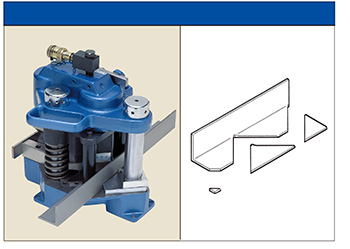 (1) 90°V notching
(2) 45°corner cutting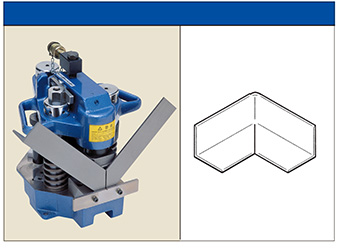 (3) Angle bending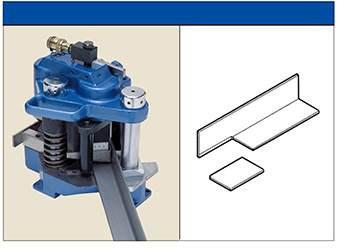 (4) 90° corner cutting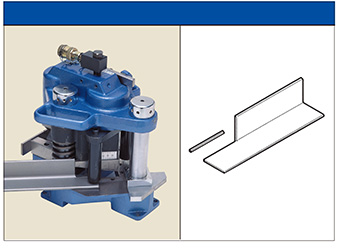 (5) Edge cutting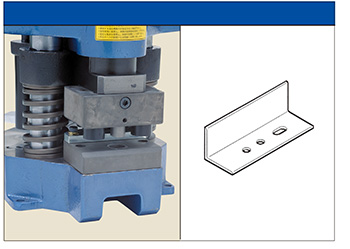 Punching (option)
How to bend Angle Steel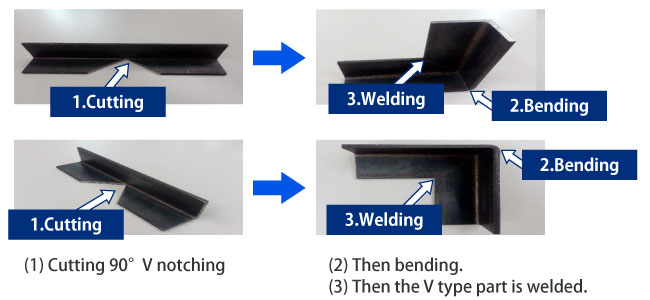 How to joint Angle steel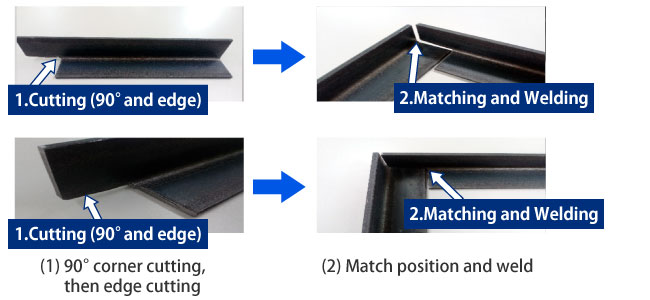 Use / Purpose
90° V notching / 45° Corner cutting / Angle bending / 90° corner cutting / Edge cutting.
More details
The FM 30 enables machining of stainless angle (75mm x thickness 6mm) with just a standard set.
Large automakers such as TOYOTA, HONDA, ISUZU use our 35RH pumps as hydraulic power source for jacking up, wire cutting, pressing steel and so on at their factory.
Since V noching and Corner cut dies are incorporated, there is no need to replace the dies.
Since the main body and the hydraulic pump are separate, it is easy to carry to the work site.
Combination with the hydraulic pump currently used(70Mpa) is possible.
Catalog / Manual download
Operation video